We are an Authorized Distributor of BoltShield®
Your Best Bolt Protection against corrosion and damage
BoltShield® caps TYPE TR are Bolt metal caps which offer the best thread protection for your bolts.

They are designed to protect the exposed part of the bolt thread.

We offer our clients standard sizes, which are those indicated in the chart, ranging from 1/2″ to 6″, M16 to M100 (UN/metric ISO threads).

BoltShield® caps TYPE TR are an excellent solution if you are interested in protecting the bolt threads only.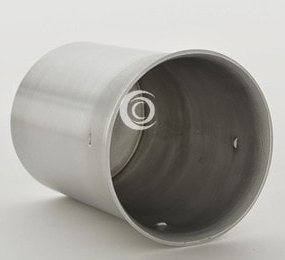 BoltShield® Benefits
Bolt Thread Protection
Effectively Prevent Corrosion and Thread Damage
 Easy Manual Installation (Screw-on System )
No Tooling Required
Easier and Faster Maintenance
High temperatures resistance (up to 550°C)
Extend life of Bolts Threads
Looking for Customized Protections?
In order to meet all our customers needs and to cover all possible industry applications, we are able to offer Metal Protections of custom shapes and sizes.
Some of our Custom-made Solutions include:
Non-standard Shapes and Sizes
Accessories (i.e. grease nipple, etc.)
Coatings
Metal
And everything else you need..
Available in Different Materials
ALUMINIUM
Light but strong and anti-static. Aluminium is among the most widely used materials.
STAINLESS STEEL
Top-line BoltShield® Metal Caps. The best metal solution to protect your stainless steel bolts and nuts.
CARBON STEEL
Great protection for coated bolts and nuts, as they are suitable for different types of coating (zinc, cadmium, paint, etc.).
ZINC ELECTROPLATED CARBON STEEL
Excellent coated solution offered at the same price of raw carbon steel caps.
Industrial Applications
Oil & Gas
Offshore
Pumps and Valves
Petrochemicals
Bolting Services
Constructions
Pipeline Flanges
Fertilizers
Street Signs
Wind Energy
Power Plants